Transforming Experience Through Light
Too often, lighting design is considered a "nice to have" or not even considered at all for a project. The team at LS Group has unfortunately seen countless examples of lighting done poorly in the name of cost-savings and streamlining or simply because of lack of knowledge, resulting in a lackluster final product that typically translates into an underperforming asset.
Lighting design that is incorporated from the beginning of a project – and done well – on the other hand, can have exponential returns. That's because something intangible happens when the elements of good lighting and good design come together – it transforms what would be an ordinary space into an extraordinary experience.
Just as natural light plays the most significant role in setting the tone for activities during the day – soft light for waking up, bright light for getting work done and warm light for winding down – so too does artificial light play the most significant role in setting the tone for experiences in residential and commercial spaces.
The most important tools used by lighting designers to achieve a desired atmosphere are color temperature, form factors and lighting control systems.
Color Temperature
Lighting has the power to affect mood and energy levels like few other interior elements of a space. There's an undeniable feeling of relaxation in warmly lit rooms and a renewed sense of energy that comes with brightly lit offices. This effect is often achieved with the use of color temperature.
Measured in Kelvin, the color temperature of a bulb translates to how cool or warm the light will appear. The lower the number, the warmer the color. For example, the living room in a home might be set to 2700K versus a modern office that sits at 3500K to boost productivity. There might even be multiple temperatures incorporated throughout a project to achieve a different look/feel or accommodate various tasks.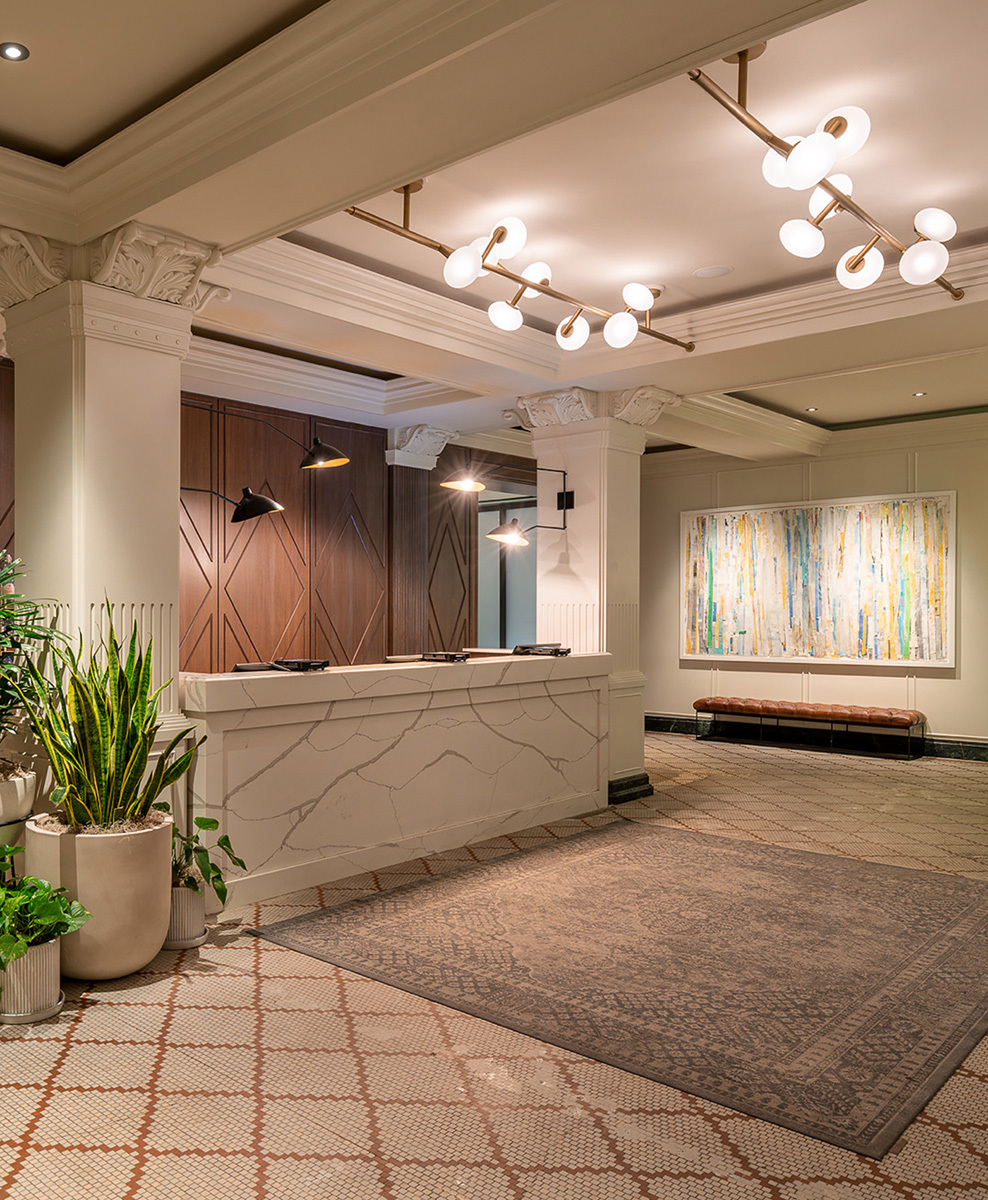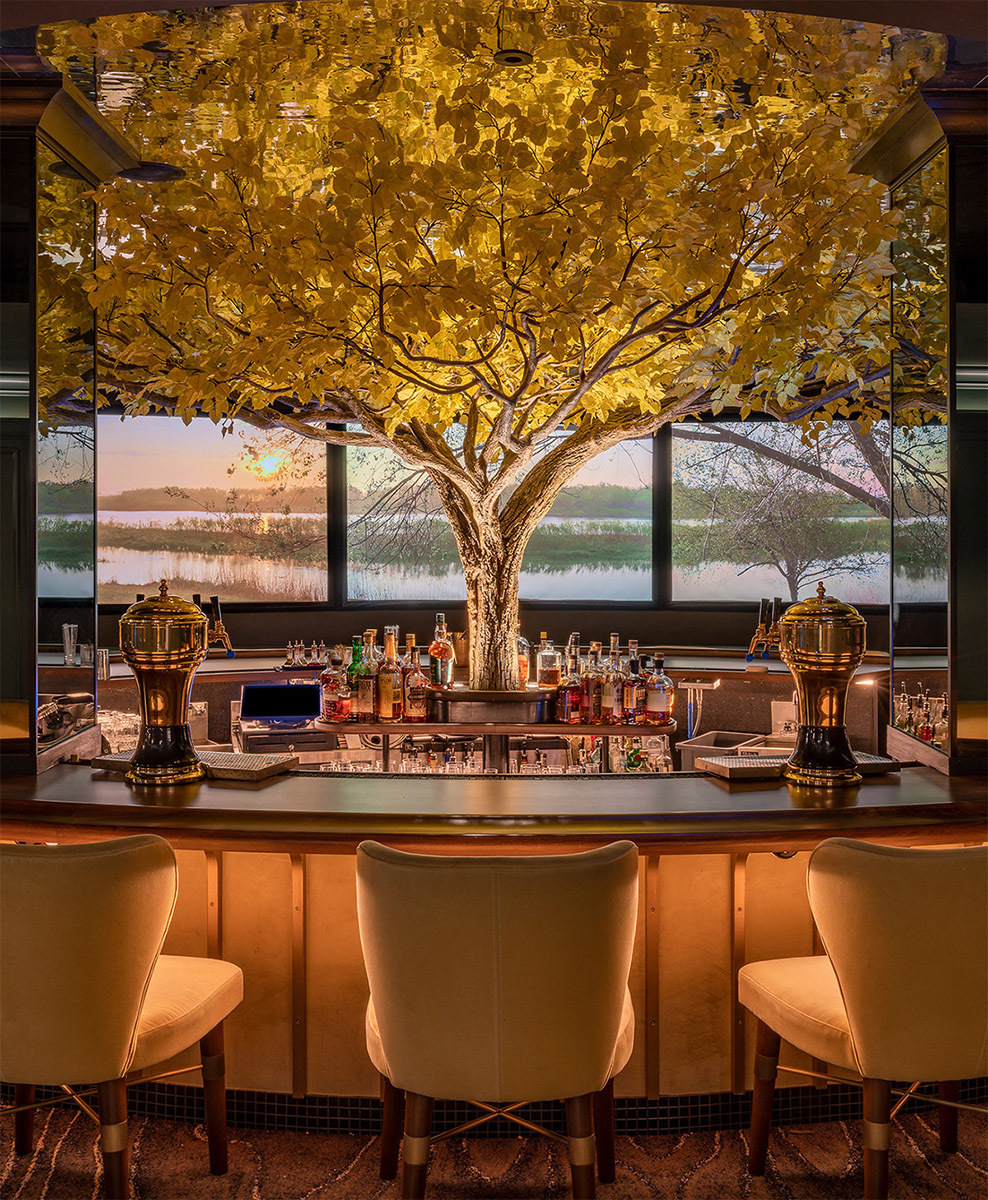 At the Kimpton Cottonwood Hotel in Omaha, Nebraska, LS Group created a lighting design that discreetly transitions guests from cool, modern tones to a warm glow that evokes 1920s nostalgia. Inspired by the movie A Night in Paris (at the owners' request), the desire effect was achieved by choosing specific color temperatures and light levels for each space based on its intended use. The journey starts in present-day, as guests check into the lobby, which uses 2700K lamps. As guests explore the hotel, they are gradually transported back in time with each room, until they reach the hotel's namesake, Cottonwood Room, which is the warmest at 2200K.
Getting the temperature just right for each space required working closely with the interior designer on finish selections to understand how certain materials and colors would either absorb or reflect the light. Incorporating decorative lights that the interiors team specified, we created a matrix that clearly defined which bulbs were appropriate for which fixtures and how they would fit within the chosen tone.
Warm Dim Technology
Achieving this kind of experience can also be done with warm dim technology. Warm dim allows lamps to become warmer in color as they dim. Currently, it is usually cost-prohibitive on commercial projects and used sparingly on residential projects because there are only a few form factors that can actually accommodate the technology. As it advances and becomes more widely available and accessible, it will be a game-changer for the lighting industry's ability to transform the experience of a space with literally the flip of a switch.
Form Factors
From indirect linear lighting to track lights to step lights, form factors play an outsized role in both providing function and creating experience. Combining multiple types of light fixtures to accommodate various functions and aesthetics allows lighting designers to create layers of light that build on one another to achieve a desire effect.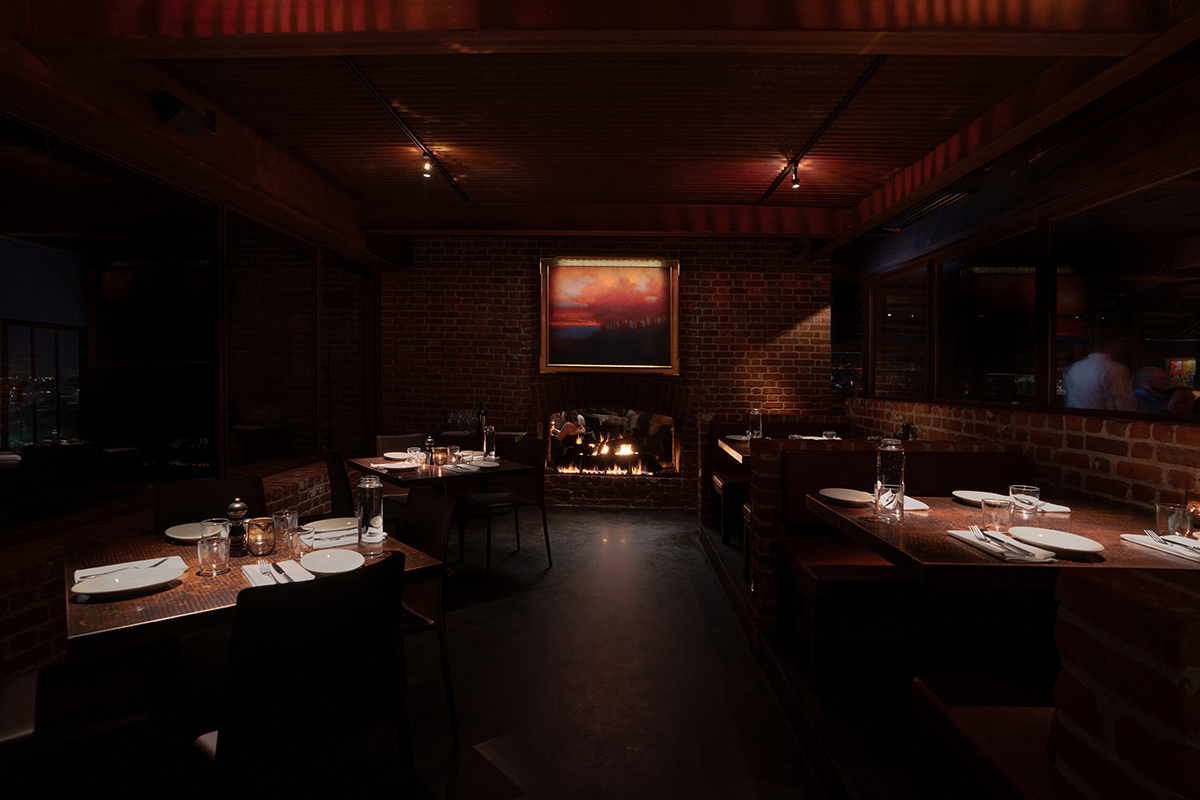 At the Sierra Restaurant in Lone Tree, Colorado, the form factors are hidden by architectural elements wherever possible to create a cohesive experience for guests. Intricately harmonized with the architecture, the interior lighting highlights the wood beams and vaulted ceilings above while tables are spotlighted with track lighting to place emphasis on the meal below. Linear lighting was installed underneath the bar with specific light fixtures to follow the curvature of the metal structure above to showcase the bottles, making the bar a focal point for the restaurant. Track lighting on the ceiling reflects off the hammered copper bar top to further set the tone of the room with a warm glow.
Lighting Control Systems
Being able to program fixtures to automatically adjust their light levels depending on the time of day or for special events has been a significant advancement in lighting technology for both commercial and residential spaces. Most often, these controls are built into a lighting design for ease of use.
In the Clayton Members Club and Hotel in Denver, Colorado, maintaining a certain atmosphere is central to the experience of the social club that operates 24 hours a day. Therefore, three light levels were programmed for each space to automatically transition from day to night.
Allowing for a completely tailored experience at the Elizabeth Hotel in Fort Collins, Colorado, the ballroom features a lighting control system that is completely customizable with dimming capabilities for the integrated tape lighting in the ceiling, architectural chandeliers and modern circular sconces along the back wall, which can all be separated by sections as needed for simultaneous events.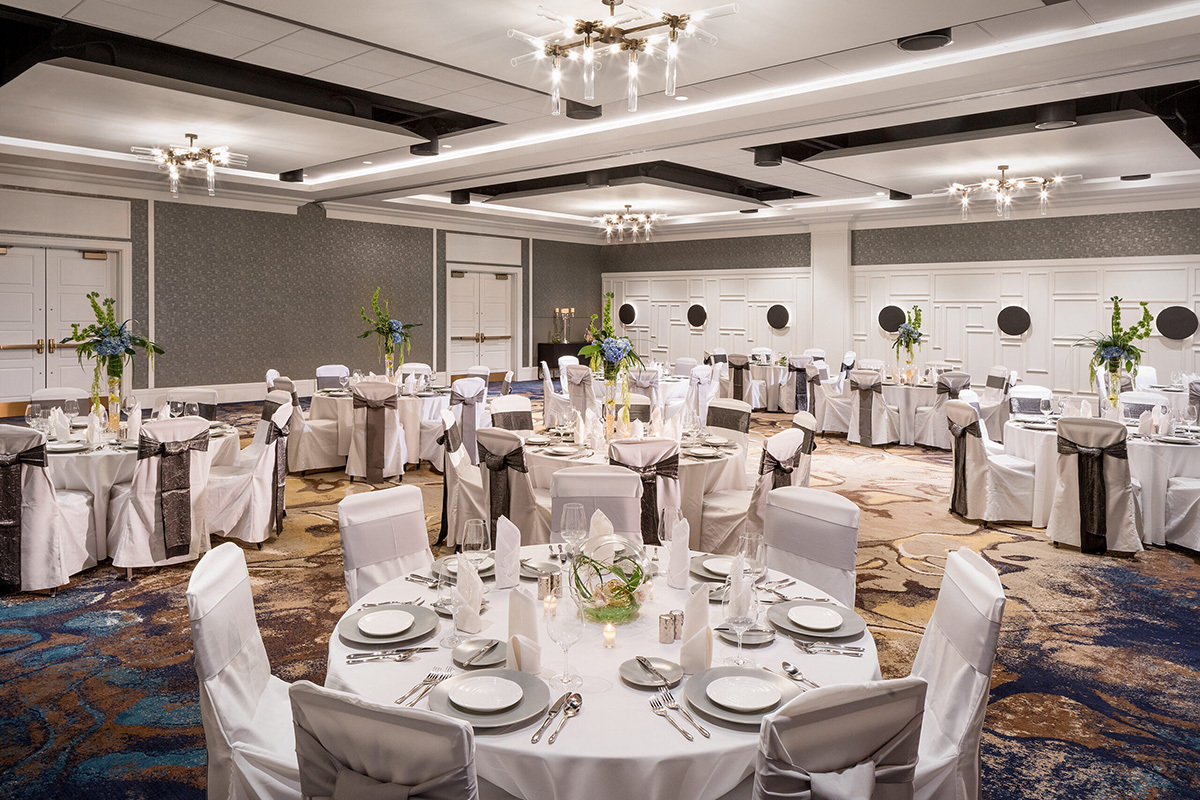 However it's achieved, lighting plays a significant role in setting the tone for any experience within a space and should be given the appropriate amount of care and consideration from the beginning of a project.