Reaping the Benefits of Diversity in Lighting Design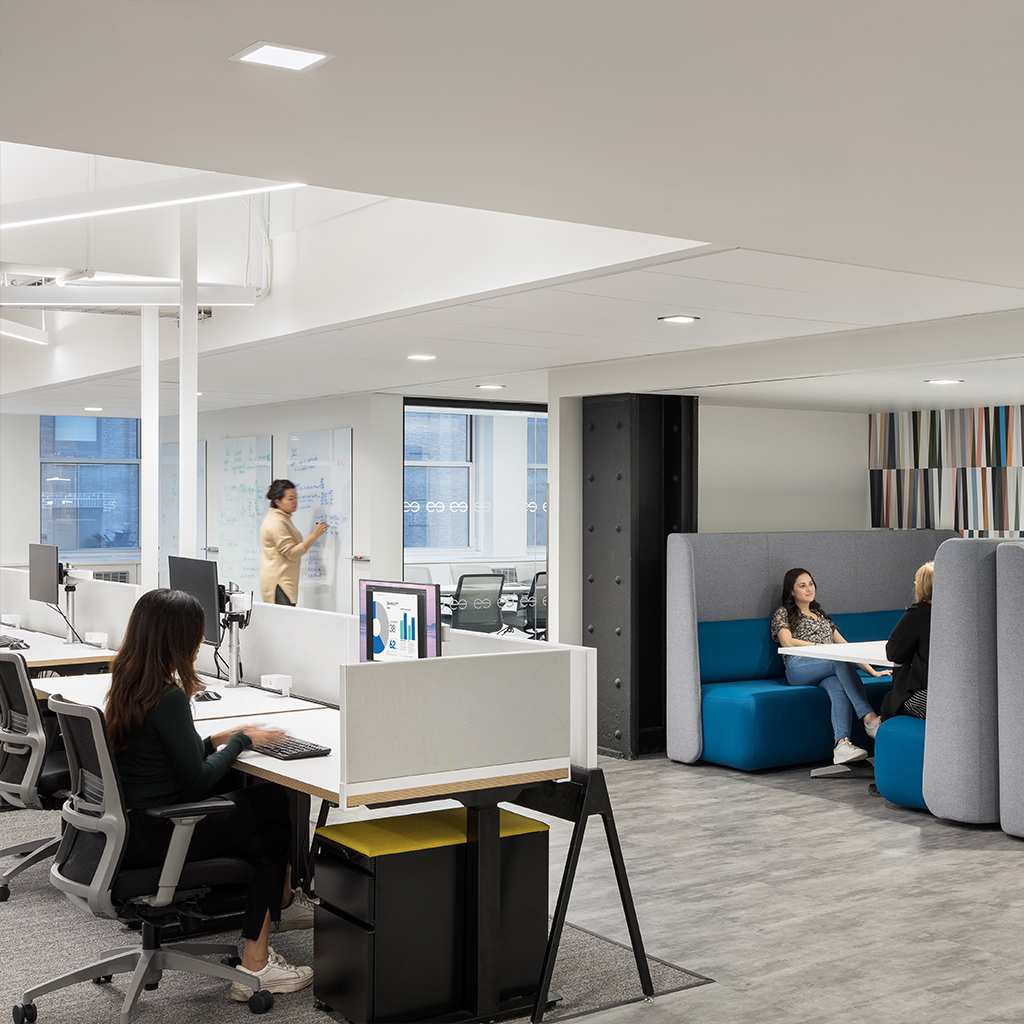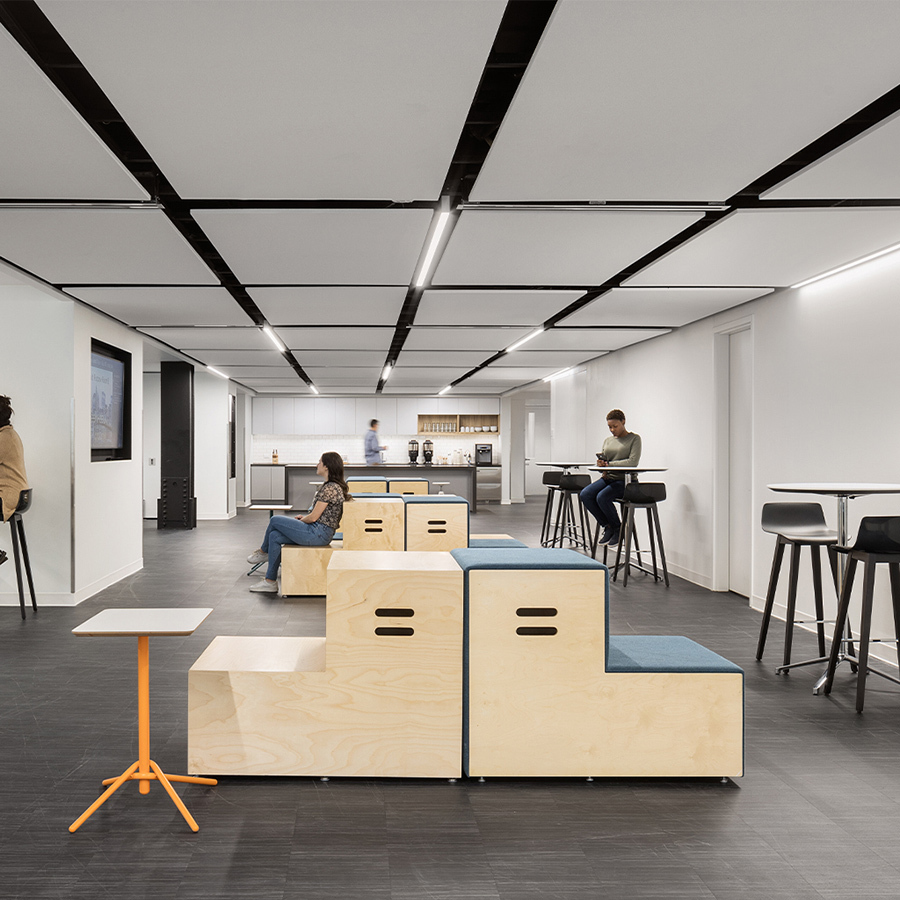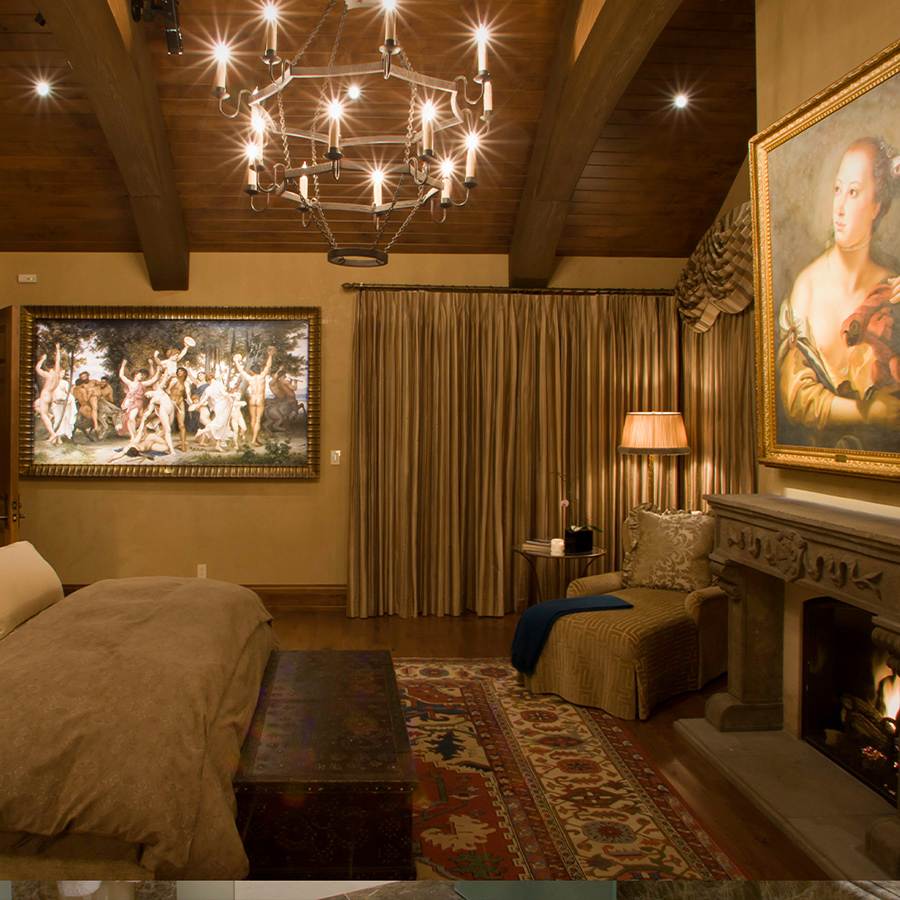 Article Featured in Mile High CRE
This past year has come with tremendous change. From the Denver market to the global stage, there have been countless opportunities within the commercial real estate industry to show our resilience and ingenuity. With a bit of light at the end of the tunnel and the benefit of hindsight, now is the time to make an even greater push for progress, making choices today that will serve future generations of leaders and bring the industry to new heights.
Across the spectrum of commercial real estate, women still make up just 37 percent of the workforce, according to the 2020 Benchmark Study Report on Gender and Diversity from the Commercial Real Estate Women's Network, and hold just 9 percent of C-suite positions.
While women are slightly better represented in the lighting design industry — 41 percent of the membership in the International Association of Lighting Designers (IALD) is female, for example — there is still much we need to do in order to encourage diversity of perspective and backgrounds across the board. Here are four good places to start:
1. Actively Engage Women- and Minority-Owned Small Businesses
The most direct way to increase diversity in the commercial real estate industry is to make a concerted effort to work with and hire more women- and minority-owned companies. The Colorado Office of Economic Development and International Trade maintains a robust database of these companies, many of which provide services that support our industry.
Certifications from initiatives like the U.S. Small Business Administration's Women-Owned Small Business program allow companies that are woman-owned to have special access to certain contracts, providing more experience and connections and helping them build their businesses. In our experience, when we have a diversity of perspectives on a project, we see higher levels of collaboration and creativity, which invariably leads to better project outcomes. This kind of environment often fosters more open and frequent communication, which helps keep projects on time and within budget.
2. Empower the Next Generation
Aside from directly working with women- and minority-owned companies, we can build greater diversity in the lighting design industry through intentional workforce pipeline development. University programs such as the Illumination Engineering Society's Student Chapter at the University of Colorado help bring students into the profession and ensure that while they are receiving formal training, they also have the opportunity to secure mentorships and internships to jump-start their careers.
For young professionals who have already chosen a career in lighting design, the Illumination Engineering Society Emerging Professionals Program and the Lighting Industry Resource Council's Emerging Lighting Design Professionals Initiative are resources for finding mentors and creating a successful career path. All of these organizations need the ongoing support of existing industry professionals to flourish.
3. Support Education & Advancement
Affinity organizations are a great way to help prevent the 'leaky pipeline' issue of women leaving the profession mid-career. Either through financial contributions or attending events and programs, support of organizations that educate, train and build community in the industry is crucial to eventually seeing more underrepresented groups in leadership positions in the industry.
Through programs like Women in Lighting Design (WILD), leaders are able to learn from one another, make important business connections and find camaraderie. The organization is currently formalizing a mentorship program in addition to launching quarterly forums that address pressing issues such as work/life balance and mental health. More broadly, the Association for Women in Architecture and Design (AWAD) brings together women in the greater design and architecture fields to foster high levels of achievement. Locally, CREW Denver focuses on equipping its members through community events, including panel educational lunches and its annual Women of Influence awards.
4. Cultivate Talent When You See It
In the CRE industry at large, it's important to seek out ways to capitalize on individual team member strengths through professional and personal development. These efforts can be the difference between someone finding success and helping take your company to the next level, or becoming stagnant and draining company resources. It also leads to greater creativity and drive among your ranks.
There are several helpful resources available to businesses of all sizes to support professional development internally. At LS Group, for example, we use Predictive Index, which provides valuable personality insights to help ensure compatible hiring processes and ongoing talent management. By investing in these kinds of resources, companies can mitigate burn-out, especially among women who are more likely to leave the workforce at some point in their careers.
Just as companies everywhere are re-evaluating how they work, where employees should be located and how best to recover from the challenges of 2020, it's also time to re-think how they do business. By encouraging diversity within the design industry, we all stand to benefit as we all continue to navigate a new chapter.